Blurring Artwork
T-SBADV-007-001
All the blur effects (Blur, Radial Zoom Blur and Directional Blur) can be applied to both vector and bitmap layers. If you want to apply an effect on a vector layer, it will be converted to a bitmap layer after you confirm the effect.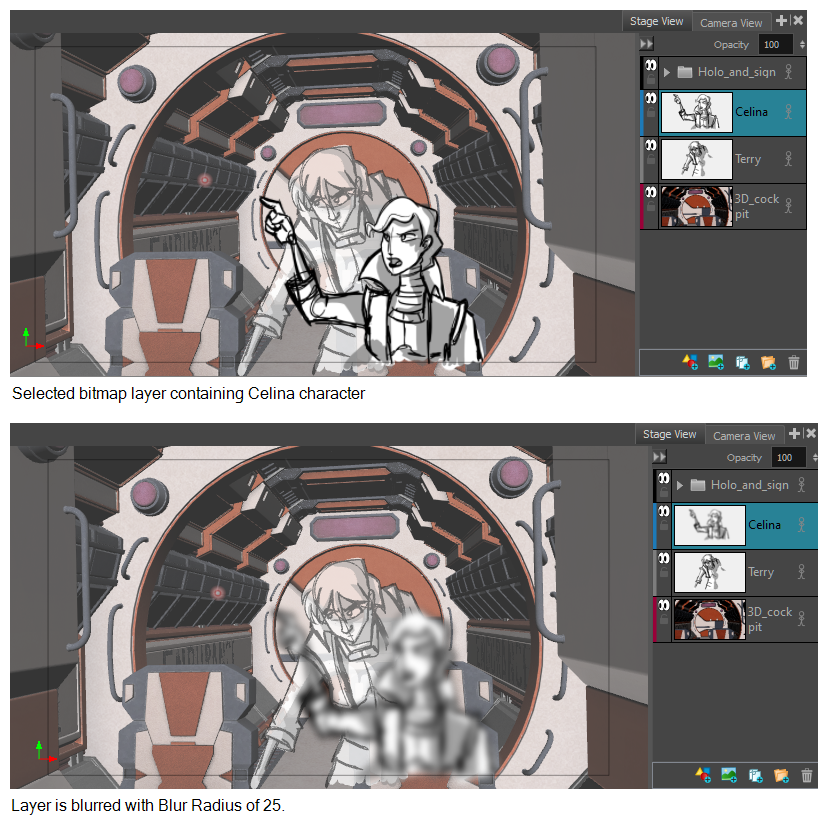 How to apply a blur effect
Select the layer(s) on which you want to apply the effect.
Do one of the following:

Right-click the layer and select Apply Effect.
From the top menu, select Layer > Apply Effect.

Choose one of the following options:

Blur
Radial Zoom Blur
Directional Blur

In the dialog box, enter the parameters for your blur effect. For more information on the available parameters, see Blur Dialog Box, Radial Zoom Blur Dialog Box and Directional Blur Dialog Box.
Click OK.