How to Create a Project
When you open Storyboard Pro for the first time, two dialogs appear. The first one provides links for:
Learning how to use

Storyboard Pro

.
Details on what's new in this version of

Storyboard Pro

.
Joining the

Toon Boom

Forum, where you can exchange with other

Storyboard Pro

users, ask questions, and get answers to your questions.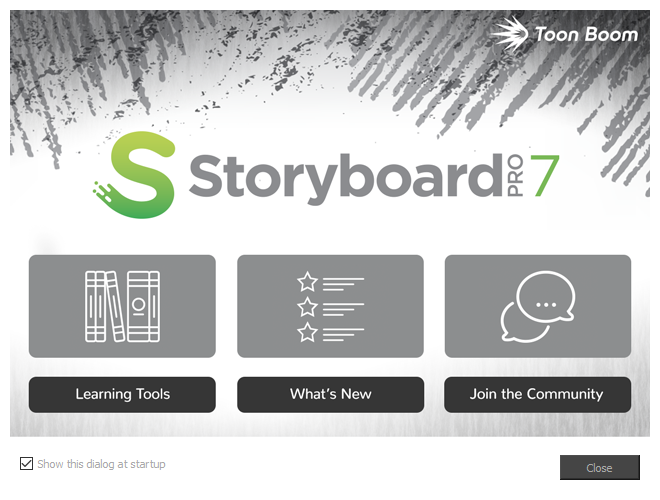 When you close the first Welcome screen, the second one displays, in which you can create and open projects.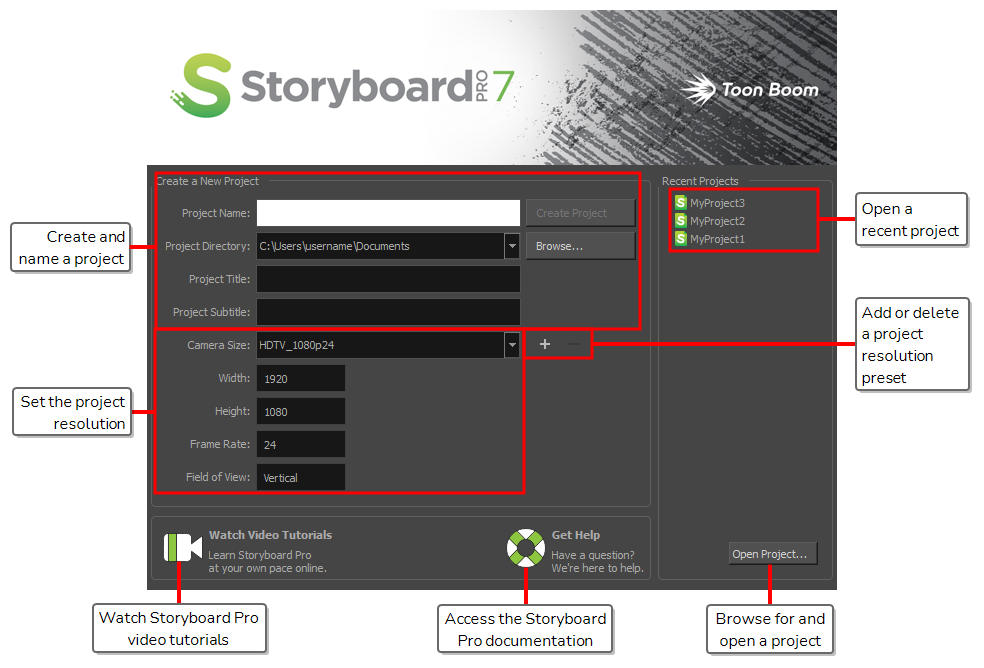 TIP
Once in the main application window, you can return to the Welcome Screen by selecting
Help > Show Welcome Screen
from the top menu.

How to create a project from the Welcome screen
In the Project Name field, type the name of the project. This name will be used to name the project's folder and the main project file.
In the Project Title field, type the name of the project title. By default, this field will already be filled with what you typed in the Project Name field.
If you want your project to have a subtitle, type it in the Project Subtitle field. This is not mandatory.
In the Camera Size drop-down, choose the resolution for your project.
Click Create Project.