Changing the Theme Colours
The Storyboard Pro interface is set to a dark theme by default. You have the option of switching to a light theme.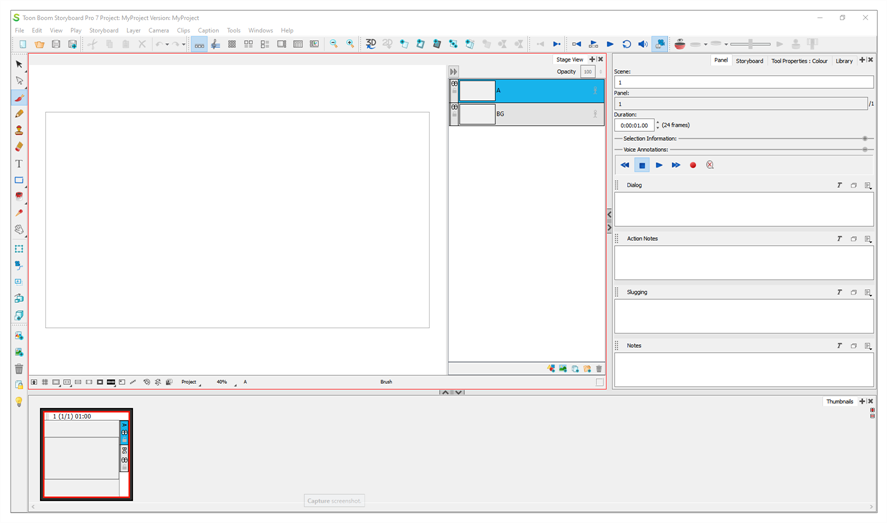 How to change the interface theme
In the top menu, select Edit > Preferences (Windows) or Storyboard Pro 20 > Preferences (macOS) .

The Preferences dialog box opens.
Select the Global UI tab.
In the UI Style section, uncheck the Use Dark StyleSheet (Requires Relaunch) check box.
Click OK.
Close and relaunch

Storyboard Pro

.