Adding Video Tracks
T-SBANIM-001-003
By default, a Storyboard Pro project does not have any video track. If you want to add image or video clips to your project.

How to add a video track
Do one of the following:
In the top menu, select Storyboard > New > New Video Track.
In the Timeline view, right-click on an existing video track or in the empty space below the tracks, and select

New Video Track

.
In the Clips and Tracks toolbar, click the New Video Track button.
You can now import or move video clips to the new video track.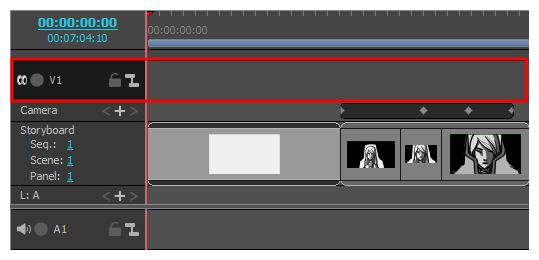 If you want the video track to display behind the animatic, right-click on the video track and select Move Track Down.