Auto-saving Your Project
While you're working, it is a good idea to save your projects often. By default, Storyboard Pro does not automatically save, but it is possible to configure Storyboard Pro to automatically save your work periodically. This will ensure that your work is always saved.

How to configure

Storyboard Pro

to save your project automatically
In the Preferences dialog box, select the Advanced tab.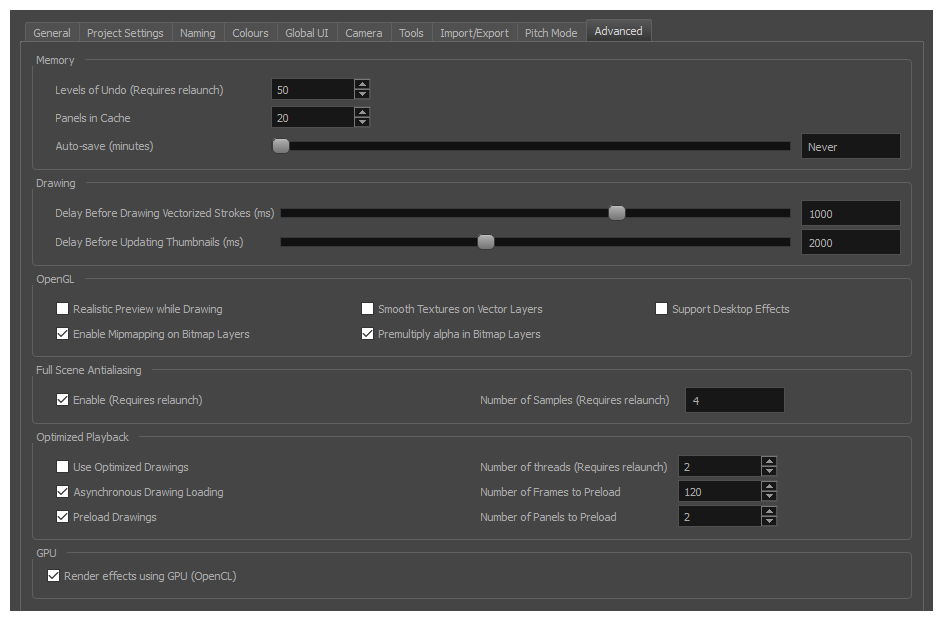 In the Memory section, move the Auto-save slider to the right to set the interval of time (in minutes) at which your work will be automatically saved. The minimum amount of time is 10 minutes, which means

Storyboard Pro

will save your work every 10 minutes. The maximum is 360 minutes (6 hours).

Click OK.