Searching Libraries
You can use the Quick Search field to rapidly locate a particular template using a keyword contained in the template's name.

How to search for a template
In the Quick Search field, type a word or part of a word contained in the template's name. You can select a folder in the Library's List to limit the search to this specific library.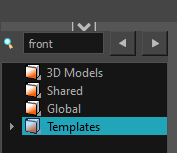 Press

Enter/Return

to validate.
The first template found is selected and displayed along with the other templates contained in the same folder.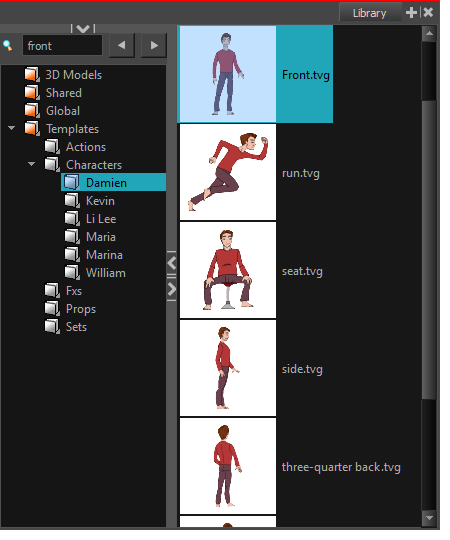 Click the Right Arrow button to find the next template containing the keyword, or on the Left Arrow button to see the previous result.