Loading Workspaces
T-SBFND-003-011
There are several ways to load a workspace in Storyboard Pro.

How to load a workspace
From the View toolbar, click a workspace button.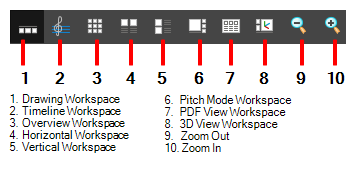 Select

Windows > Workspace > Workspace

and then select a workspace.
Use the keyboard shortcuts 3 to 8 to open the corresponding workspaces. There is no keyboard shortcut for the PDF View. You must use the button on the View toolbar.