Importing PDF Profiles
If someone has shared their PDF layout profiles with you, you can import them into your preferences and use them to export PDF documents.

How to import a Custom PDF Profile
Select File > Export > PDF.
The Export to PDF dialog box opens.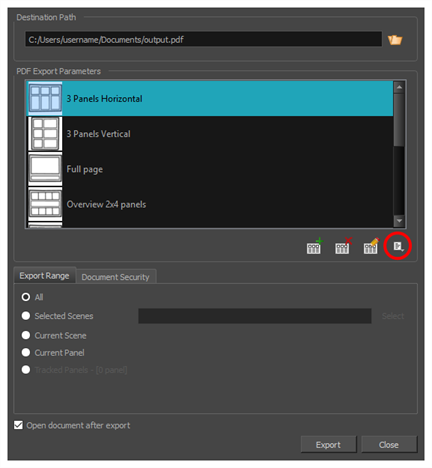 Click the Menu button.
Click Import Profile.
In the Import PDF Profiles dialog box that displays, enter the profile's file name or select the PDF Profile.
NOTE PDF Profiles have a file extension .sbpdf
Click Open.