Creating Gradients
Vector drawings can be painted using linear and radial gradients. Once painted, you can modify the position of the gradient—see Using the Edit Gradient - Texture Tool.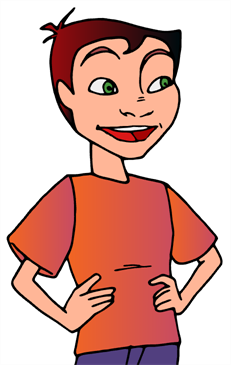 How to create a gradient colour
In the Colour view, double-click the current colour swatch.
The Colour Picker window opens.
Select the

Gradient

option.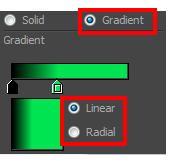 Select the

Linear

or

Radial

option.
In the color picking area, use the gradient arrows to modify the colours.