Hiding Captions
T-SBADV-004-002
You can hide caption fields that you don't intend to use. This allows you to remove them from your workspace without deleting their content.

How to hide a caption in the Panel view
Select

Caption > Show/Hide Captions

.
The Show/Hide Captions dialog box opens.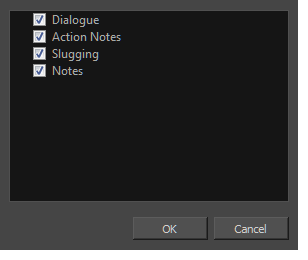 Deselect the captions you want to hide. If you have added your own custom captions, they also appear in the list. Any captions that you renamed appears as you renamed them.