Viewing Drawing Guide Reference Lines
T-SBADV-006-007
By default, a guide will only display its horizon line and its vanishing points, as well as dotted lines going through your mouse cursor to represent its axes.
To help you lay out objects in your drawing, you can also enable reference lines. Reference lines are semi-transparent lines displaying all over your drawing space, representing your guide's axes at different angles or distances.
When using reference lines, you can decide the amount of lines that display in your drawing space. If you have too many reference lines, they will be very close to each other and your drawing space might feel cluttered, but if you have too few, you might not always have a reference line close enough to the stroke you wish to draw to help serve as a reference.

How to view Drawing Guide Reference lines
Do one of the following:

In the Guides view, click on the Show Reference Lines button to toggle it on.
Press

Shift + G

.
The reference lines appear as a semi-transparent overlay all over your drawing space.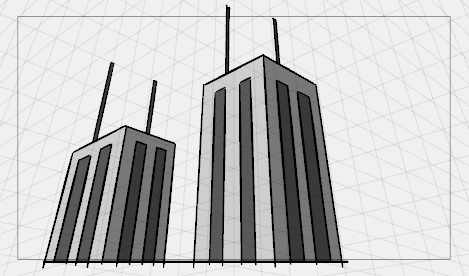 In the Guides view, click and drag on the Number of Lines slider to adjust the amount of reference lines displayed in your drawing space.