Changing the User Interface Language
Harmony is available in English, Spanish, Japanese, and Chinese.
By default, Harmony will automatically launch in your operating system language if it is one of the supported languages. Otherwise, it will launch in English.
There are two ways of controlling the language in which Harmony launches:
By changing the Language preference in the Preferences dialog.
By launching

Harmony

from a command line, with the

-lang

parameter followed by a two-letters language code.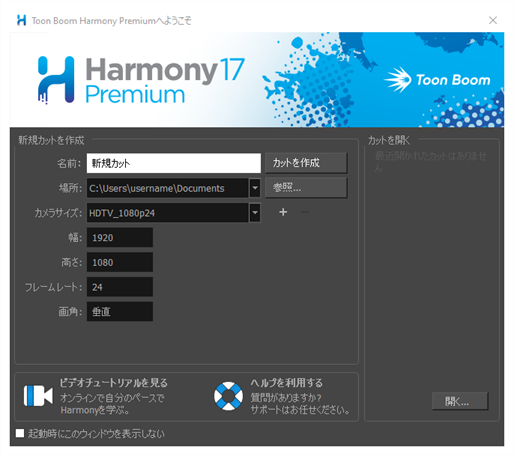 How to change the user interface language for

Harmony
In the top menu, select Edit > Preferences (Windows/Linux) or Harmony Premium > Preferences (macOS) .

The Preferences dialog box opens.
In the General tab, in the Language section, open the Language (Requires Relaunch) drop-down and select the desired user interface language.
Click OK.
Close and relaunch

Harmony

.

How to start

Harmony

in a specific user interface language from the command line
Open a Command Prompt or Terminal window.

Type in the following command, including the quotation marks, but don't press Enter/Return yet.

Windows

: "

C:\Program Files (x86)\Toon Boom Animation\Toon Boom Harmony 20 Premium

\win64\bin\Harmony

Premium

.exe"

macOS

: "

/Applications/Toon Boom Harmony 20 Premium/Harmony Premium.app/Contents

/MacOS/Harmony

Premium

"

GNU/Linux

:

/usr/local/ToonBoomAnimation/harmonyPremium_20

/lnx86_64/bin/Harmony

Premium
Type a space, then type the following parameter depending on which language you want to launch

Harmony

in:

English:

-lang en

Chinese:

-lang zh

Japanese:

-lang ja

Spanish:

-lang es
Press Enter/Return.

Harmony will launch in the specified language.