About Onion Skin
One of the most basic techniques of traditional animation is to place two drawings on a light table, put an animation sheet over them and draw between the outlines of the two drawings to make an in-between. In Harmony, this technique is streamlined with Onion Skin.
Onion Skin is a powerful feature in Harmony that allows you to display the drawings surrounding your current drawing in washed, semi-transparent outlines so as to help you use them as reference to make your poses, your breakdowns and your in-betweens.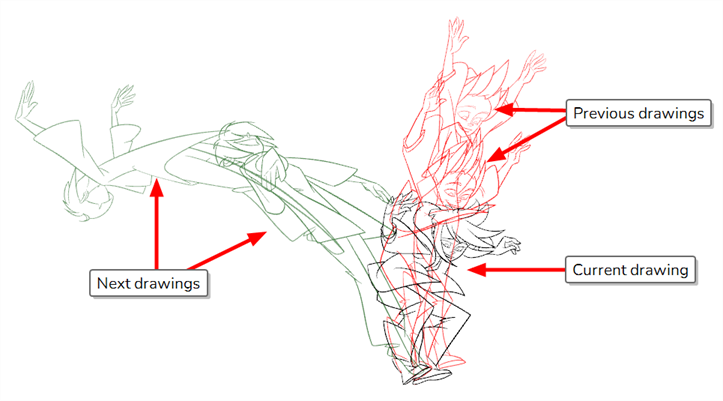 Onion Skin works in both the Camera and Drawing view. When using Onion Skin, you can choose to include one or several drawings before, after or both before and after the current drawing. By default, drawings before the current drawing appear in red, and drawings after the current drawing appear in green.