Using the Navigator in the Node View
The Navigator is a small panel in the bottom-right corner of the Node View. It displays all the nodes in your node system within its rectangle as well as a smaller rectangle representing the area the Node View is displaying. You can click and drag on this rectangle to quickly pan the Node view.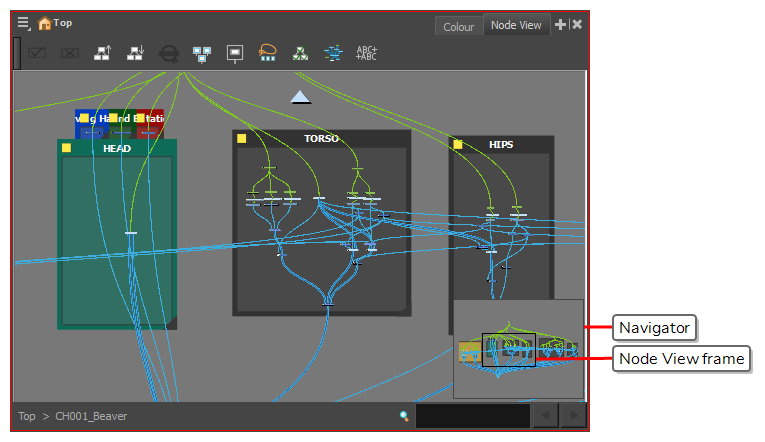 How to pan the Node View using the Navigator
Click and hold inside the rectangle inside the Node View's navigator.

While holding the mouse button, drag the rectangle to move it around the node system. The rectangle will follow your mouse cursor, making the Node View pan around the node system.