Moving Nodes to Parent Group
Using the Move to Parent Group command, you can quickly move a selection of nodes to the parent of the current group and preserve their connections. However, to be able to use this command, the selected nodes can be connected to the bottom of the group or to the top of the group, but not both.

How to move nodes to the parent group
In the Node view, go inside the group and select the nodes you want to move up to the parent group level.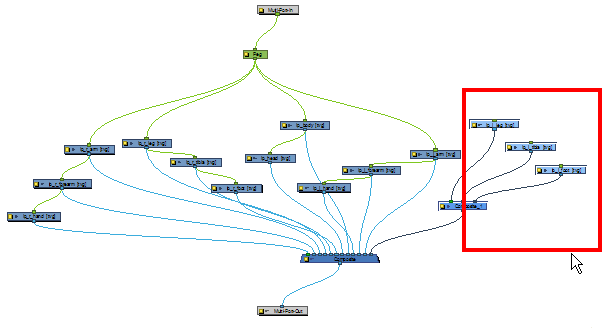 From the Node menu, select

Nodes > Move to Parent Group

or press

Ctrl + Shift + U (Windows/Linux) or ⌘ + Shift + U (macOS)

.
The selected nodes are moved to the parent group level.