Customizing Backdrops
T-RIG-008-003
Once you've created a backdrop, customizing it is a great way to organize your work. You can change the colour of the backdrop, give it a name which displays in the title bar of the backdrop, and add any notes or instructions pertaining to the nodes contained in the backdrop.

How to customize a backdrop
To resize a backdrop, drag the triangle in the lower-right corner of the backdrop window.

Click the yellow square properties button.
The Backdrop Properties window opens.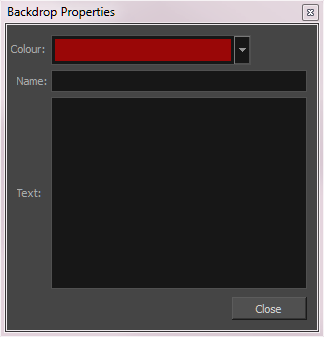 To change the colour of the backdrop, click the Colour list and select a colour.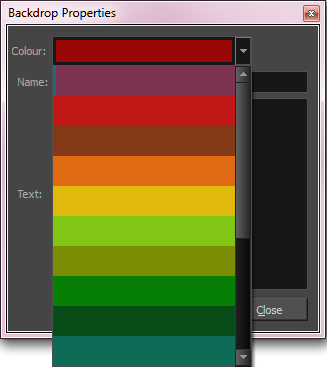 In the Name field, type in a name for the backdrop.
In the Text field, type in any notes or instructions in the backdrop.