Adding Write Nodes
The Write node lets you render and output connected image information.

How to add a Write node
In the Node Library, select the Output from the list of categories.
Select the Write node and drag it to the Node view.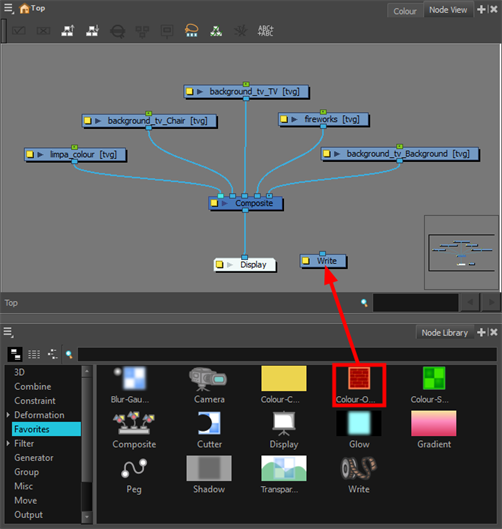 In the Node view, connect the final Composite node or any other node which outputs an image you want to render to the Write node.