Drawing with Drawing Guides
T-LAY-001A-006
When guides are enabled and a guide is selected, you can use this guide to assist you in drawing with precision or perspective. The guide will display dotted lines going through your mouse cursor as you move it inside the drawing space. Each of these lines represents one of the axes of the selected guide.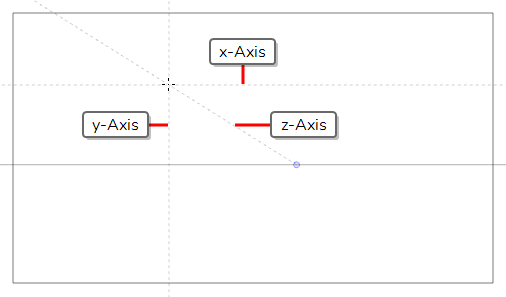 When you start drawing a stroke, your drawing tool will automatically lock against the axis that most closely matches the angle of your stroke, forcing you to draw a straight line along that axis, as if you were using a ruler or a set square.
NOTES
Guides can only be used with the Brush, Pencil, Stroke or Line tool.
If the Align with Guide option in the Guides view is toggled off, your mouse cursor will not lock against the axes in your guide.

How to draw using guides
In the Timeline or Xsheet view, select a drawing, or select an empty cell and create a new drawing by doing one of the following:

Right-click on the cell and select Drawing > Create Empty Drawing.
Press

Alt + Shift + R
In the Tools toolbar, select either the Brush, Pencil, Stroke or Line tool.

NOTE Drawing guides are only visible in the Camera or Drawing view when one of these tools is selected.
In the Guides view, select the guide you wish to use.
To avoid editing your guide by accident while drawing, make sure the Lock Guides option is toggled on—see Locking Guides to Prevent Editing Them.
If you want your drawing strokes to be locked against the axes of your guide, make sure the Align with Guide option of the Guides view if toggled on. Otherwise, toggle it off to be able to draw freely and only use the guides as references—see Drawing Freehand Perspective with Drawing Guides.
Move the mouse cursor around the drawing space. Observe that guide lines are going through your mouse cursor, one for each of the axes of the drawing guide.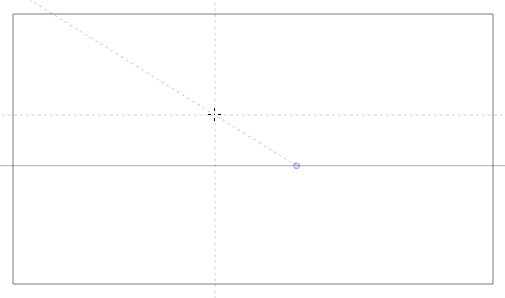 Start drawing a stroke roughly at the same angle as one of the axes.

If the Align with Guide option is enabled, the drawing stroke aligns to the axis that is the closest to its angle, as if you were drawing against a ruler.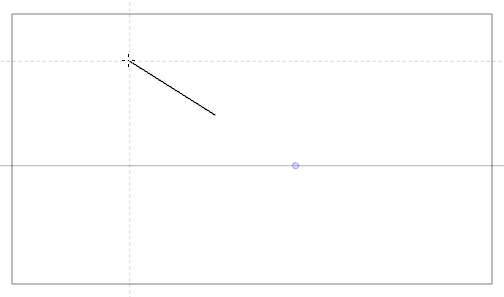 TIPS
You can also manually select which axis to lock onto—see Locking Drawing Strokes to a Specific Axis.
Whether you're drawing or not, you can lock the position and angle of the guide lines by pressing and holding the

Alt

key. The guide lines will stop following the mouse cursor, allowing you to keep them at a specific angle and position. This can be used to draw over the same line several times over so as to adjust its length and thickness.