Deleting Tool Presets
You can delete unnecessary tool presets to keep your list organized.

How to delete a tool preset
In the Tool Presets toolbar, click the Manage Tool Presets button.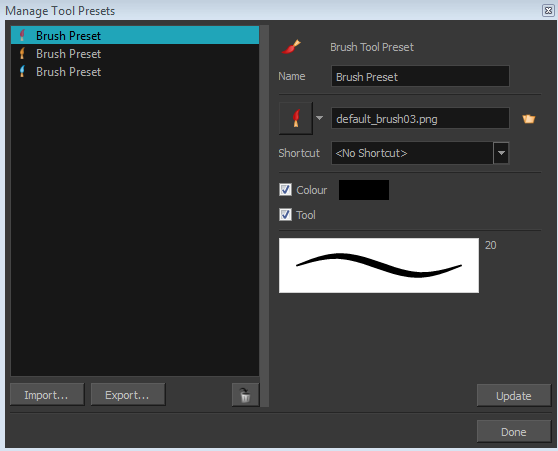 From the list of tool presets on the left, select a preset to delete and click the Trash icon.