Renaming Transformation Chains on Multi-pose Rigs
Rename your transformation chains in order to keep track of and better organize your rig's various poses.

How to rename a transformation chain (deformation chain)
In the Timeline or Node view, select the drawing layer containing the chains you want to rename. Make sure your current frame contains a deformation chain.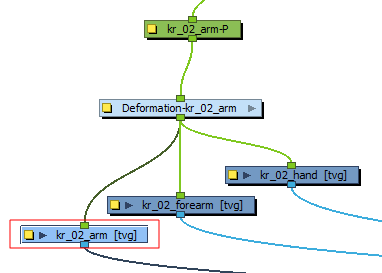 In the Deformation toolbar, click on the Rename Transformation button,
The Rename Transformations dialog opens.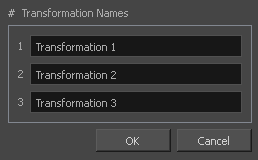 Rename the different transformation chains (deformation chains) to match the view they are associated with.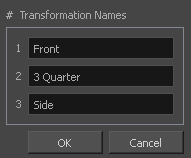 Click OK.