Removing Duplicate Key Exposures
A duplicate key exposure is when a key exposure exposes the same drawing as the frame before it. You can quickly remove all duplicate key exposures in a span of frames and only preserve the key exposure that is necessary for your animation.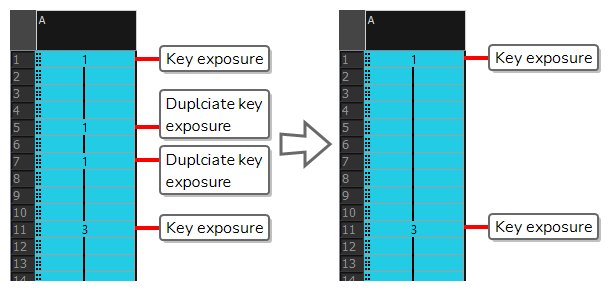 How to remove duplicate key exposures
In the Timeline or Xsheet view, select the span of frames in which you want to remove duplicate exposure.
Right-click on the selection and select Exposure > Remove Duplicate Key Exposure.