Orienting Bones
Extremity bones can be rotated to match the drawing's orientation.

How to set the bone orientation
In the Tools toolbar, select the Inverse Kinematics tool or press

Shift + I

.
In the Tool Properties view, enable the Bone Editing mode.
In the Camera view, click on the pivot belonging to the part whose bone you want to reposition, then pull the pivot in the desired direction.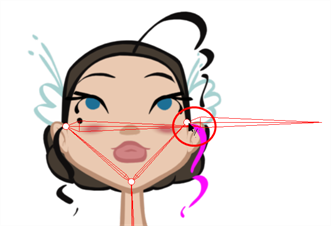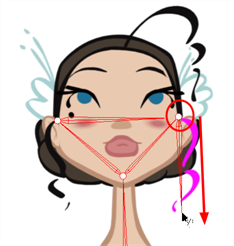 Repeat this process for each bone you want to position.
NOTE This command only works on the extremities.