Renaming a Palette in the Palette Operations Dialog Box
You can rename palettes in the Palette Operations dialog box in Harmony Server.

How to rename a palette in the Palette Operation dialog box
Select the palette you want to rename at the location and level in which it was stored.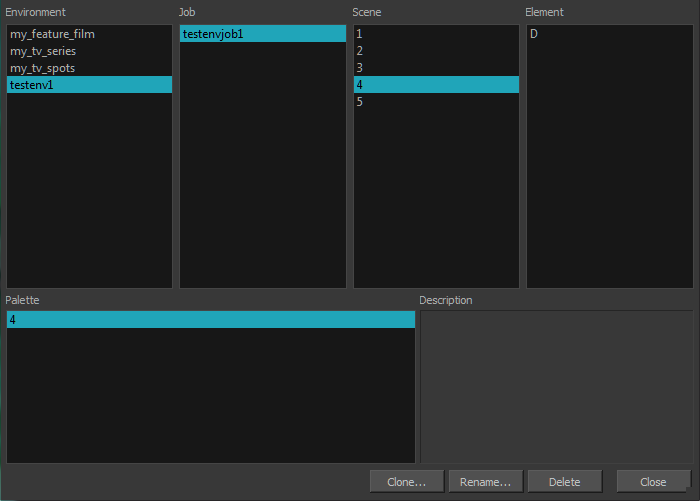 Click Rename.
A Warning dialog box opens.

Select the Don't show this message again option if you do not want to see this message every time you perform this operation.
Click Yes.
The Rename Palette dialog box opens.

Type in a name for the palette.
Click OK.