Disabling Subnodes
To hide parts of a 3D model, you can disable their corresponding subnodes in the 3D Graph view. This will also hide all their children.

How to disable subnodes
In the 3D Graph view, select one or multiple subnodes.
Do one of the following:
In the 3D Graph view toolbar, click on the Disable Subnode button.
Open the 3D Graph view menu and select Subnodes > Disable.
The subnode is disabled. It appears dark red in the 3D Graph view. Its children appear dark grey to indicate that they are not disabled, but that they are children of a disabled subnode.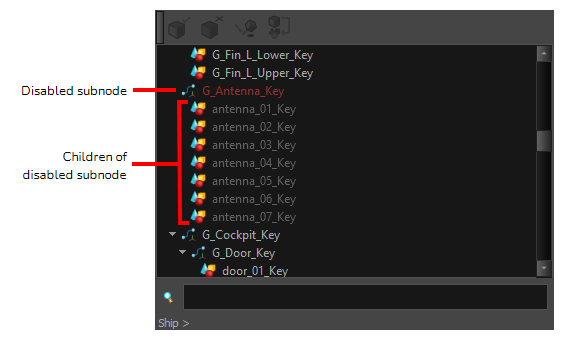 In the Camera or Perspective view the corresponding part of the 3D model is hidden.