About the Rotate View Tool
T-LAY-001-005
The Rotate View tool lets you rotate the Drawing view, the same way as you would do with a real animation disc for increased flexibility. This tool can also be used in the Perspective view.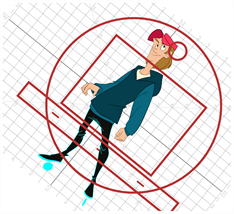 The Rotate View tool has no options in the Tool Properties view.

How to use the Rotate View tool
Do one of the following:
From the top menu, select

Tools > Rotate View

.
In the Tools toolbar, select the Rotate View tool in the Hand tool menu.
In the Drawing view, right-click and select Drawing Tools > Rotate View.
Hold down

Ctrl + Alt (Windows/Linux) or ⌘ + Alt (macOS)

.
The rotation disc appears.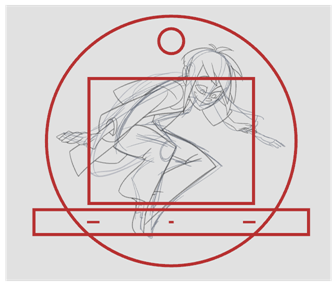 In the Drawing view, click and drag to rotate the space.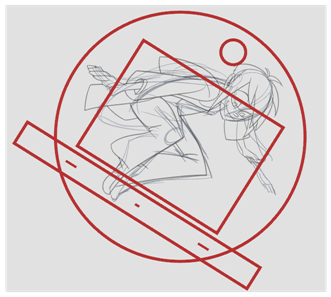 Release the keyboard shortcut or switch to a new drawing tool.
Reset the view rotation using View > Reset Rotation or press

Shift + X

to reset the rotation.