Tracing the Model
The main breakdown technique shown here is to trace your model.

How to break down a character by tracing
In the Timeline view, add a new drawing layer for each body part to separate. You can press

Ctrl + R (Windows/Linux) or ⌘ + R (macOS)

to add new drawing layers.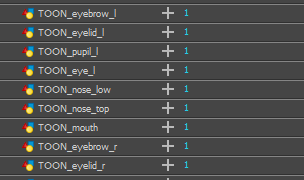 In the Timeline view, select the layer's first cell in which you want to draw the part.
In the Tools toolbar, select the drawing tool of your choice. There are two commonly used methods to drawing the parts of a cut-out character model:
Using the Pencil tool, then smoothing your lines with the Smooth Editor tool
Using the Polylinetool. This method allows you to draw with great precision, but may take more time.
These methods ensure each part is made with as few points as possible, so that they are easy to manipulate, modify or redraw.
In the Colour view, select a colour swatch. If you haven't created a palette for your character yet, see About Palettes.
If you prefer working in the Drawing view, do one of the following to display the other layers in washed out colours:
In the Drawing view toolbar, lick the Light Table button.
Press

Shift + L

.
In the Camera or Drawing view, draw the new part.
If you want to close an open shape without drawing a visible outline, you can draw an invisible line using the Stroke tool.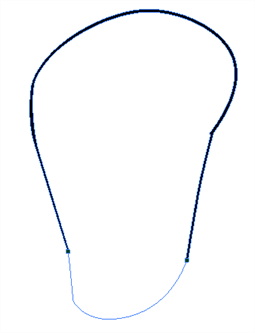 NOTE
By default, strokes created with the Stroke tool are not visible. To see strokes in your drawing, select
View > Show > Show Strokes
from the top menu or press
K
.
In the Tools toolbar, select the Paint or Paint Unpainted tool to colour your drawing.
In the Colour view, create the desired fill colour if it's not already in your palette, then select it.
In the Camera or Drawing view, paint your drawing.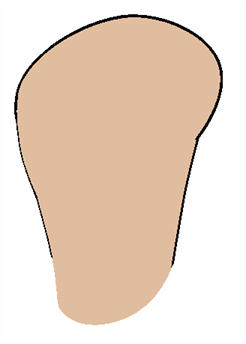 In the Tools toolbar, select the Select tool. Select your drawing and flatten the lines by clicking the Flatten button in the Tool Properties view.
Repeat the entire process for every body part that you wish to make animatable.