Creating a Pencil
T-LAY-001-001
You can configure a pencil's size as well as how much Harmony should automatically smooth your pencil lines when drawing.

How to modify the pencil settings
In the Tools toolbar, select the Pencil tool or press

Alt + /

.
The Pencil tool properties appear in the Tool Properties view.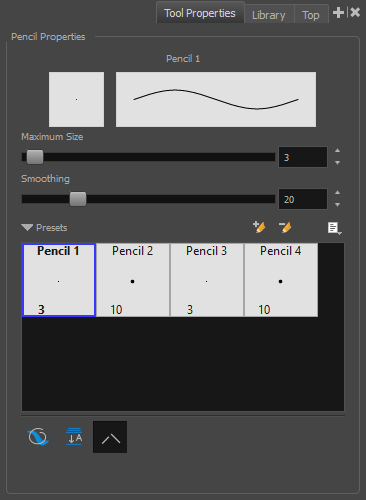 Use the Size slider to set the size of your pencil line.
Use the Centerline Smoothing slider to set the amount of smoothing

Harmony

should perform on your pencil lines. A higher setting will prevent your line from being shaky, but is liable to reduce your drawing precision and to round sharp corners into curves.
In the Camera or Drawing view, start drawing to test your pencil settings.