Removing Key Exposures
When you no know longer need a key exposure, you can remove it.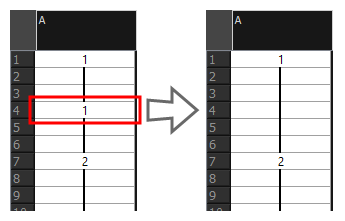 You can also remove key exposures of where the drawing is different than in the previous frame. When you remove a key exposure, the exposure of the drawing before it is extended over the exposure of the deleted key exposure.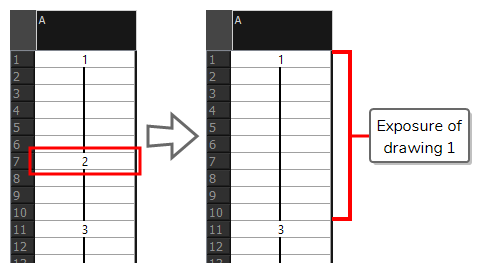 How to remove a key exposure
In the Timeline view, select a key exposure to remove.
Do one of the following:

In the Timeline toolbar, click the Remove Key Exposure button.
Right-click and select Exposure > Remove Key Exposure.

The key exposure is removed and replaced by the preceding exposure.