Tinting a Palette's Colour Swatches
You can use the Tint Panel dialog to offset, blend or mix all the different colour swatches in a palette simultaneously. This can be useful if you want to give a cloned palette a different tint, for example to make a night-themed version of a character's master palette.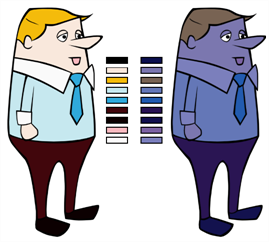 How to tint a palette
In the Palette list, select the palette you want to tint.
From the Colour View menu, select

Palettes

> Tint Panel

or right-click and select Tint Panel.
The Blend/Offset Tint panel opens.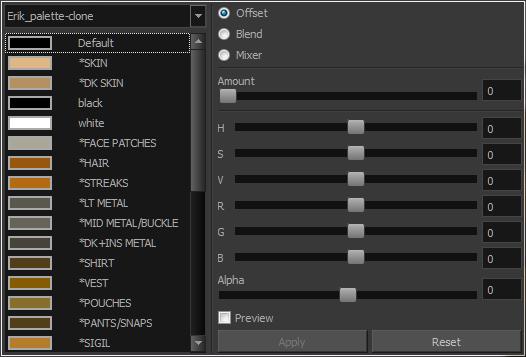 Select one or more colours to modify. You can select all your colours by pressing

Ctrl + A (Windows/Linux) or ⌘ + A (macOS)

.
Offset, blend, or mix the colours using the sliders and increasing the Amount value.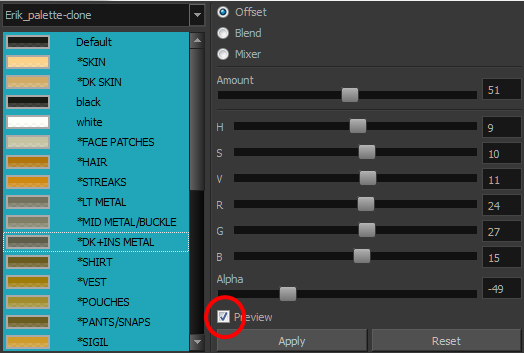 Select the Preview option to see a preview of the colours while you adjust them.