Verifying Painted Zones
T-ANIMPA-011-008
When the ink and paint process is completed, it's always a good idea to verify that every zone was painted properly.
The first step to check your ink and paint is to go through all your drawings and verify that there are no colour mistakes. You can use the F and G keyboard shortcuts or the Preview option available in the Xsheet.
The backlight produces Produces a silhouette effect by changing the drawing's coloured areas into a single dark, solid colour. Use this to verify the completeness of the ink and paint process. Any unpainted zones can be seen as the light shows through the unpainted areas of the silhouetted drawing.

How to preview drawings from the Xsheet
First, save your scene.
Do one of the following:
From the top menu, select

File> Save

.
Click the Save button.
Press

Ctrl + S (Windows/Linux) or ⌘ + S (macOS)

.
In the Xsheet view, select the range of drawings or the whole column to preview.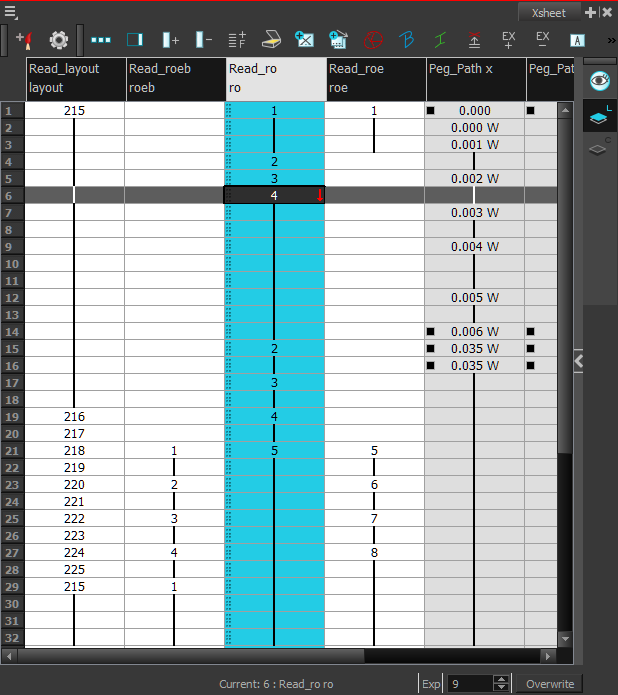 In the Xsheet View menu, select

View > Preview Selected Drawings

or press

Alt + P

.
The Play window opens.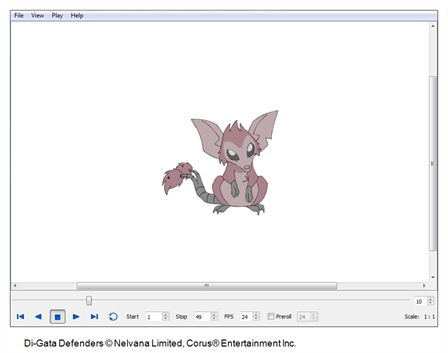 Play your drawings.

Select the Preroll option to see blank frames at the beginning and end of the animation sequence while looping the playback.


How to use the backlight
NOTE This feature is only available in the Drawing view.
Do one of the following:
From the top menu, select

View > Backlight

.
Press

Alt + Shift + B

.
Verify the drawings in the Colour Art to make sure that all the areas are painted. From the Camera or Drawing View menu , select

View > Switch to Colour Art

or press

L

.
In the Art Layer toolbar, click the Preview All Art Layers button to see the colour zones with lines to ensure that you did not forget any spots between the colour filling and lines.