Spreading Nodes
When you are working in the Node view and adding many nodes, your scene may look a bit messy and be difficult to follow. Harmony provides scripts which organize and display the nodes in a more orderly fashion.

How to spread the node system
In the Node view, select some or all of your nodes.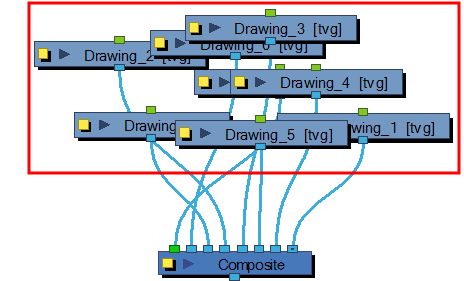 Display the Node View toolbar by selecting Window > Toolbars > Node View.
Click the Order Node View Up or Order Node View Down button.
The Order Node View Settings dialog box opens.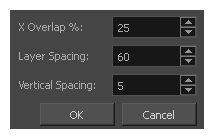 Set values for the X Overlap%, Layer Spacing and Vertical Spacing. The default value is set for optimal organization.
Click OK.